This Photoshop clipping path tutorial will show you how to use pen tool perfectly to clip an image.
Pen tool is an essential tool for clipping path service and to remove background. Today we will teach you how to use that Adobe Photoshop tool for photo clipping service. Keep in touch!
Who Need Photoshop Clipping Path?
In today globe, many firms and individual want Photoshop clipping path service. Specially who are linked with designing, photography, printing and advertising industries. For example, a catalog firm generally use 100s of images in their catalog and they are most likely to remove background of their product images they place them into the layout.
Similarity, a website development firm needs to publish images in their site where they need to use clipping path service to drop out background. We are closely working with individual graphic design houses, photographers, catalog firm, newspapers, website developers, photo studios, magazines, printing press, advertising agency, and so on.
What is clipping path?
Clipping path is a closed vector shape, or path, generally drawn with Photoshop Pen tool to cut out a picture from its background. When image clipping path service is applied to an image, anything inside the path is added and everything outside the path is missed.
Use of photo cut out service in the image industry has risen amazingly in the past few years. Because of the outcome of cutting out a picture from background using clipping path Photoshop is always the best technique in terms of standard. There may have some other choice in Photoshop to drop shadow background but they are not used while considering standard output.
A clipping path not just can be applied to the type of pictures that have quick edge; it can also be applied to the general edges.
How to do Clipping Path with Pen Tool?
Unlock the file you need to use for your Photoshop tutorial clipping path.
From the Photoshop tool box, choose the "Pen Tool".
Look at the image on the right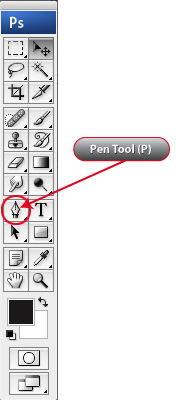 Click on the edge of the part you want to cut out within the image, launch the mouse button. After a positive space, push again on the edge and this point grip and drag your mouse cursor.
Once you view the draw round is actually on the edge of the picture, launch the mouse. Carry on the same process until end at the point where you begun your path. Once you see the beginning point, click on it to end the path, you are done with the outside path only. See the picture below.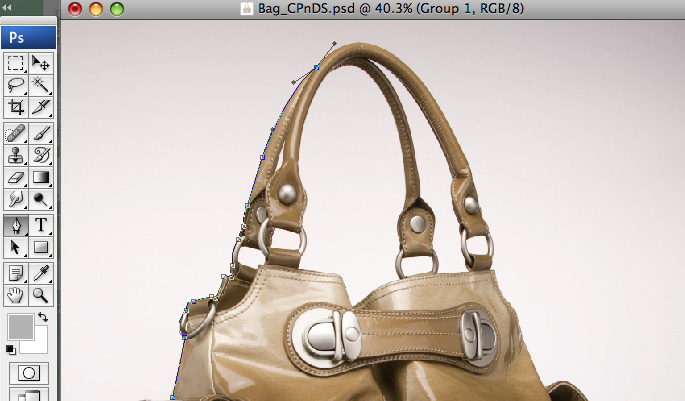 Now you need to draw path for each of the spaces within the picture. Begin making a fresh photo clipping path beginning point the same way you did before and carry on drawing until you finish the loop with the beginning point. Continue drawing paths for all spaces. You are done drawing paths for your pictures to remove background. See the picture below;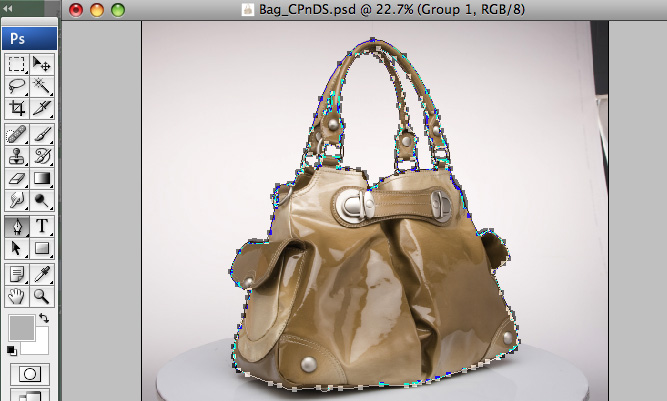 How to apply adobe Photoshop clipping path to a picture?
Once you are done drawing path all around the part of the picture you want, you then need to apply Photoshop clipping path on it in order to obtain the background removed.
To perform so go to the path palette placed under "Window" menu known as "Paths". Now you will view the paths you just have created are in work path, twin click on it and provide it a name. This method your path is kept. See the picture below.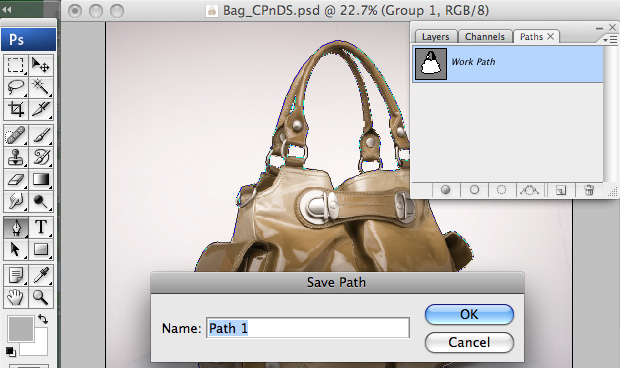 How to remove the background using a path?
Once you have finished path that you want to use to delete the background, bring the "Layer" and "Paths" palette from the window menu.
To choose the path, push and grip the command or control key in your keyboard and push on the path in your palette path.
This way you get a fresh layer which contains only the object that was within the path.
Take the background layer off. Now done, and enjoy clipping path tutorial.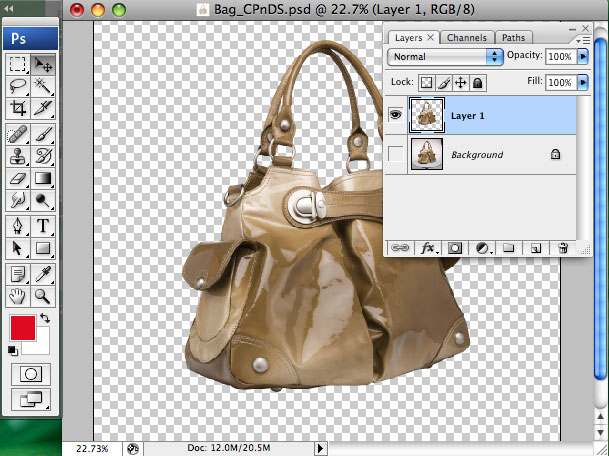 This is how the designers use pen tool to clip an image. there are many other tools which can be used to select an image and remove background. But pen tool is the most important tool to select an image and extract the background. It can select an item very precisely and if you zoom in image, you will still get the better result with details Photoshop clipping path.